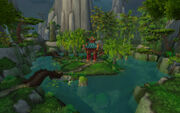 Shang's Valley[57, 72]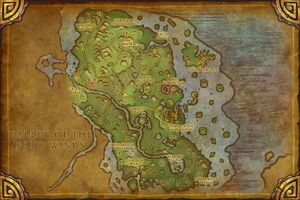 is a small valley with a small shrine at its center in the Jade Forest. It can be found just south of the Temple of the Jade Serpent. The Tasters' Arena is on the ridge comprising the southern side of the valley.
Occasionally the monk Urobi the Walker can be found at this shrine mediating.
Notes
During the beta, this area was known as "Valley of the Mad Brewer", which could explain the area known as Tasters' Arena, which goes unused currently.
Patch changes
External links