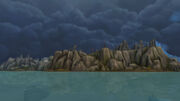 Shield's Rest[89, 9]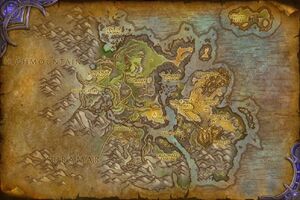 is an island off the northeastern coast of Stormheim. Many elite creatures are found here.
The Tomb of the Old Kings is here, which splits into three rooms: Tomb of the Icebreaker, Volund's Hoard, and Shrine of the Truthguard, an arena where the Soultakers are fought.
During the Legion Assaults, the isle was completely overrun by the Burning Legion.
Notes
There is a neutral flightpath on the eastern tip of the island.
Sotnar's Rest is a semi-sunken statue found north of Shield's Rest.
Patch changes
External links