Sira'kess




Lady Sira'kess

Main leader
Lady Sira'kess
Race(s)
 Naga
Character classes
Sea witch, Priest
Base of operations
Quel'Dormir Temple (ritual site), Sira'kess Front (base camp)
Theater of operations
Abyssal Depths, Shimmering Expanse
Affiliation
Nazjatar Empire[1]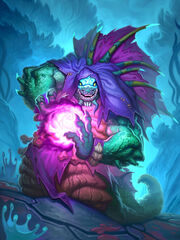 The Sira'kess are a group of naga found in Abyssal Depths and Shimmering Expanse. They are led by Lady Sira'kess. They appear to be one of the three castes in Vashj'ir,[1] likely focusing on spellcasting and/or the priesthood.
Members
Named
Unnamed
References
^ a b  [30-35] 

By Her Lady's Word