This article is about the Kul Tiras creatures. For the naga class, see Naga siren. For the sunflower, see Siren (sunflower).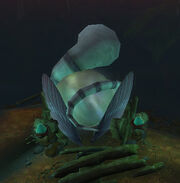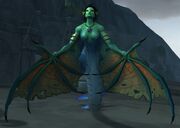 Sirens are creatures native to Kul Tiras. With their enchanting voices and songs, they lure sailors into shipwrecks[1][2][3] to devour them.[4] Intelligent enough to build small camps, they utilize their thralls as labor. Siren elders are known as "sisters". They are bigger, smarter, and stronger than younger sirens. Their voices carry far out to sea and bring in all the big "catches".[5]
The tidesage Brother Joseph can summon sirens to help him.
Notable
Types
Notes and trivia
Gallery
References