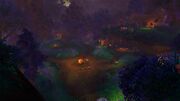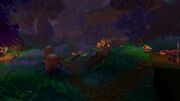 Smolderhide Thicket is a furbolg village found in southwestern Val'sharah.[47, 85]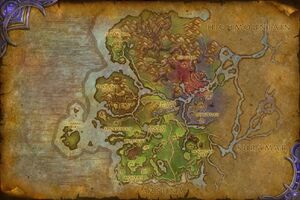 The Smolderhide's leader, Chieftain Graw, acquired a strange totem that corrupted the many residents of the thicket. After Graw is defeated Elder Sookh, one of the unaffected furbolgs assumes leadership and plans to rebuild their village.
The village is comprised of two sections. The upper portion, which is vertical in design and comprises of many of the furbolg homes; and the lower portion, which is smaller and is where Chieftain Graw resides.
Patch changes
External links