Spellbound
Spellbound




Rommath's Book of Incantations

Start
Warmage Yurias [63.5, 73.6]
End
Warmage Yurias [63.5, 73.6]
Level
90 (Requires 90)
Type
Daily PvP
Category
Isle of Thunder
Experience
236000
Reputation
+150 Kirin Tor Offensive
Rewards
19 84 50 2 75
Objectives
Retrieve Rommath's Book of Incantations from Dawnseeker Promontory.
Description
Grand Magister Rommath has something in his possession that I want.
He brought a very powerful tome with him. It would be better for our cause if it were no longer in Sunreaver hands.
Locate Rommath's book of incantations and bring it to me.
Rewards
You will receive: 19

84
50

2

75

Progress
Did you find the tome?
Completion
Ah yes! This is it. You've done well, <Class>.
Gains
Notes
Rommath's book is found at [39.3, 37.4]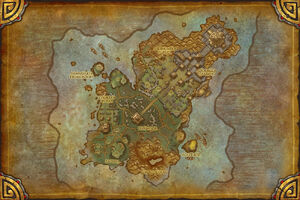 on a table at the northernmost marked tent on the mainland portion of Dawnseeker Promontory.
Progression
Stage 2: Assaulting the Zandalari fortifications

Three hubs including Stage 1 areas (11 quests) plus one Stage 1 boss quest

Diremoor
Stage 5: The Final Gate
All quests listed in Stage 4, then one of:
Patch changes
External links