Spiritwind Summit is the peak of the mountain that Stonedark Grotto is located inside. The only way up is to follow a treacherous path above Stonedark Grotto, starting in the Bloodhunt Highland, and traverse most of the mountain's exposed spine to reach the peak.
The peak is a tauren burial site. There is a Small Treasure Chest [46.36, 21.63]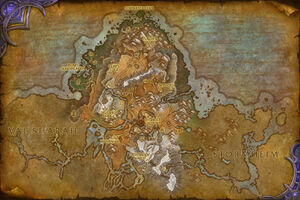 with the

 [Prayers to the Earthmother] inside.