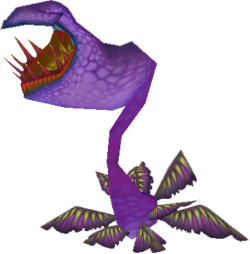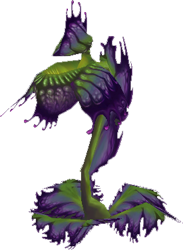 Spitters are large carnivorous plants capable of spitting poisons first introduced in World of Warcraft: Cataclysm and are classified as elementals in-game. The fruits of the Wailing Weed corrupted by the demon Tyrus Blackhorn's demonic essence are called
 [Bileberry] and have a pus-like ichor bursting from its leathery skin.
Known
A more leafy version also exists. Besides poison attacks these are also capable of frost attacks.
Creature group
Elemental creatures

Elements

Types
Variants

Air variant
Earth variant
Fire variant
Water variant

Other
Golem
Nature