Springpaw Appetizers
"A succulent aroma wafts off of the covered platter."
Objective of
Springpaw Appetizers is an objective of

 [1-30] The Party Never Ends.
Source
Vended by

 Zalene Firstlight <Food & Drink> in the Farstrider Retreat in Eversong Woods[60, 63]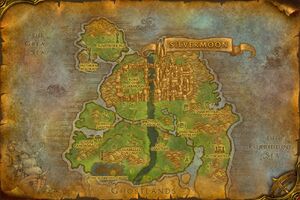 .
Notes
Springpaw Appetizers is nonfunctional and cannot be used as food, however, upon completion of the quest and having the [Saltheril's Haven Party Invitation] in your pack you can loot edible [Springpaw Appetizers] from the tables at the party.
External links