The Starchaser [26, 55]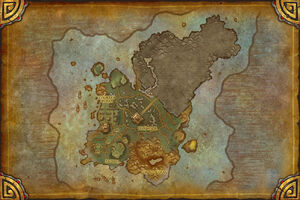 is one of three blood elven destroyers used by the Sunreaver Onslaught to lay claim to the Isle of Thunder. Until the Horde claims Zeb'tula, she is anchored west of the Court of Bones in the Greymist Firth southwest of The Crimson Treader and Salabria, the other two ships.
The ship leaves after

 [35] The Assault on Zeb'tula is takes place.
Inhabitants
Patch changes
External links