For the cloud serpent, see Sun (cloud serpent). For Temple of the Jade Serpent mob, see Sun (mob).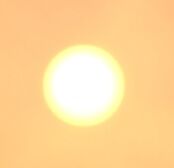 Azeroth has a single sun, as did Draenor, the alternate universe Draenor, Outland and Nathreza in the Twisting Nether.[1]
Azeroth
Azeroth has a yellow sun similar to Earth. It plays an important role in many Azerothian cultures:
Draenor
Before Draenor was torn apart into Outland, it had a red sky and a red sun.[11][12]

This section concerns content related to Warlords of Draenor.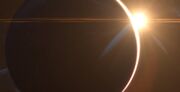 On Draenor, the culture of the high arakkoa is heavily centered around the worship of their sun goddess, Rukhmar. Their devices are powered by the sun.[13]
The metal known as solium has the power of Draenor's sun locked within it.[14]
Legend says the Sunfire Kaliri flies into the sun itself when it is ready to die.[15]
See also
References