The subject of this article was removed in patch 4.0.3a but remains in World of Warcraft: Classic.

This includes items and quests that can no longer be obtained or are now deprecated.
The categories should reflect this, and should not include retail realm categories.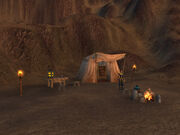 Tanner Camp is a small camp in the Searing Gorge where Sarah Tanner, [63, 75]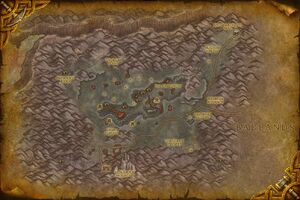 the master elemental leatherworker for the Alliance, lives. Behind her tent is a long, sprawling passageway that leads to the thunder lizard Margol the Rager.
In Cataclysm

This section concerns content related to Cataclysm.
The Tanner Camp has apparently been abandoned after the Cataclysm. While the camp remains, the actual subzone is removed.
External links