Objectives
Slay Warlord Ihsenn.
Description
Our law demands that those behind this attack face proper retribution.
The band of bandits' ringleader is a man known as Warlord Ihsenn.
You will find him in the far west of the desert. Make sure his transgressions do not go unpunished.
Rewards
Progress
You've returned, <name>.
Completion
I thank you, <name>. These savages must be punished for what they've done here.
Notes
Head northwest to the Ruins of Ahmtul. Ihsenn can be found at [45.7, 16.3]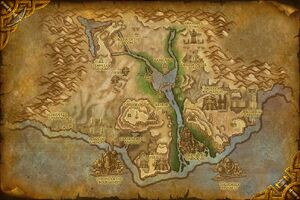 south of the ruins.
Progression
Patch changes
External links