The Cycle Continues

Start
Brightwing
End
Brightwing
Level
45 (Requires 45)
Category
Druid Campaign
Experience
16,450
Rewards
19 40
Previous
  [45] 

A New Beginning

Next
  [45] 

Champion: Brightwing
Objectives
Plant 100 Dream Seeds on corpses.
Description
Yay! The grove is regenerating nicely. Our flower friends thank you for helping them.
We were able to save most of the grove, but sadly, many living souls were lost as well.
Brightwing is so sad!
But you can help! Take this bag of Dream Seeds. Plant them onto fresh corpses, and in time, new flowers will grow!
Death is beautiful, and from death comes rebirth. This is the cycle that must continue!
Rewards
Progress
Death and life, the same.
Completion
Thank you... it gives Brightwing much peace to know that life continues.
Gains
Notes
As the corpses are not restricted to those in the Broken Isles and critters do count towards the quest, the fastest way to complete this quest is to take the portal to the Hinterlands and travel to Terrorweb Tunnel in Eastern Plaguelands.[12.3, 24.4]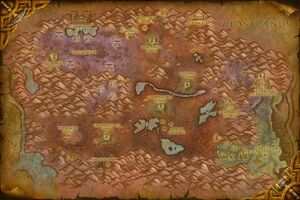 There you will find clusters of critters to kill and then plant the seeds on. (Place the quest item on your action bar to make it go even more quickly!)
Progression
Level 45
Patch changes
External links