Objectives
Collect the Idol of Binding, Idol of Immortality, and Idol of Sacrifice.
Description
Before de curse, we were a loyal crew to a good captain. But de curse corrupted Pirate-King Zem'lan, made him cruel and controlling.
Now, he treats us more like slaves than crewmates. Forced to fight and die for his gain, no treasure for ourselves. No speakin' up without punishment.
Well, us four, we ain't gonna be his slaves no more.
A few of de crew hold onto de idols dat Zem'lan used to curse us. Kill dem and take de idols. I wanna see if we can break dem. Just for fun.
Rewards
You will also receive:
Progress
I'd hoped I'd never have to see those idols again.
Completion
Dese be cursed and evil things.
Notes
Pick up

 [110 - 120] Maroon 'em with Fire before heading out. Upon accepting both, Jamboya, Bosanya, Jukanga, and Tulmac hop off the dock and head northwest.
First Mate Jamboya says: All hands to de boat! See ya soon, <name>.
The Idols of Binding, Immortality, and Sacrifice drop from Quartermaster Boonzali,[34.2, 81.2]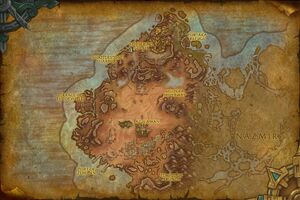 Da Cabin Boy,[34.2, 77.4]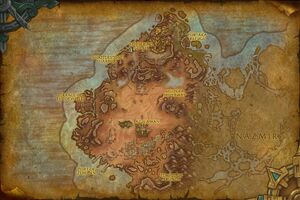 and Master Gunner Torwec,[32.4, 78.6]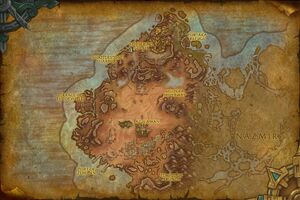 respectively.
After finishing both objectives, find Jamboya, the mutineers, and Jamboya's Boat at [33.2, 81.8]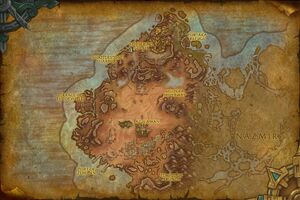 . On approach, Jamboya may say one of the following:
First Mate Jamboya says: Don't burn dis one, bucko. We be usin' it to get out to de island.
First Mate Jamboya says: We be almost ready to weigh anchor. Zem'lan never gonna see us coming.
Progression
Patch changes
External links