The Metal Brew
The Metal Brew
"Paring the heat of a burning forge with the strong, stern tones of the earth, the flavor of this brew truely rocks."
The Metal Brew is looted from A Keg of Metal Brew, found at [33.4, 34.2]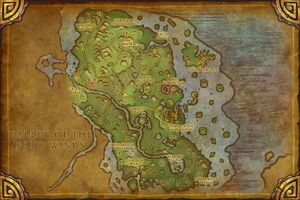 at the Shrine of Fellowship in northwestern Jade Forest. Sam the Wise will tap the keg after he is defeated in combat.
Quests
Patch changes
External links