The Zandalari Colossus (Alliance)
The Zandalari Colossus

Start
Vereesa Windrunner [63.2, 72.1]
End
Vereesa Windrunner [63.2, 72.1]
Level
90 (Requires 90)
Type
Daily
Category
Isle of Thunder
Experience
236000
Reputation
+150 Kirin Tor Offensive
Rewards
19 84 50 2
Repeatable
Yes
Objectives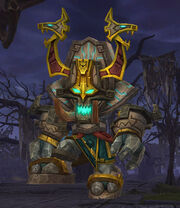 Destroy the Zandalari Colossus.
Description
The trolls have dispatched one of their immense constructs on the southern road, blocking our passage around the island. See to it that the road is cleared, <class>.
Rewards
Progress
Have you done as I asked?
Completion
When I give you a task, it gets handled.
Well dome, <class>.
Gains
Notes
The Zandalari Collossus paths from [41.2, 62.3]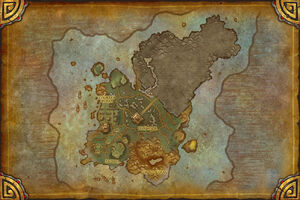 to [46.0, 66.8]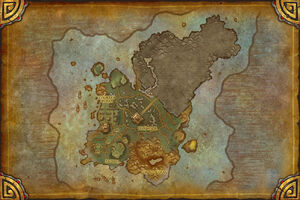 along the southern road between the Court of Bones and Ihgaluk Crag.
A zandalari golem with 4.7 million health, see its' article for abilities and tactics to defeat it.
Progression
Patch changes
External links