For other uses, see Thomas.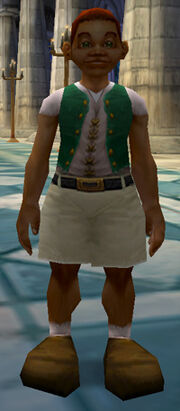 Thomas is a human boy located in the Cathedral of Light in Stormwind City. He serves as an altar boy in the cathedral and can be found walking up and down the building's length.
Following the war against the Lich King, the cathedral conducted a ceremony for the fallen. As Anduin Wrynn arrived, the Stormwind Prince exchanged smiles and nods with Thomas.[1]
Quests
Patch changes
See also
References
External links