Time-Locked Box
Use: Teaches you how to summon a Bronze Whelpling.
The Time-Locked Box teaches the player to summon a Bronze Whelpling battle pet.
Source
This item drops from Ironmarch mobs in Blasted Lands, and will continue to drop after the launch of Warlords.[1]
Pet journal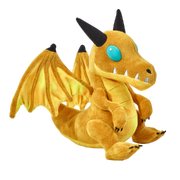 The Bronze Whelpling was lost in time until an unusual event allowed her to escape.
Battles
Dragonkin: Deals 50% additional damage on the next round after bringing a target's health below 50%.
Patch changes
References
External links
Battle pet types
Dragonkin battle pets