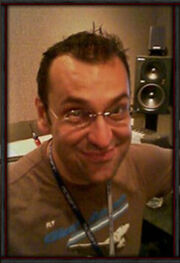 Tracy W. Bush served as a composer and sound designer for World of Warcraft.
He also was a composer and senior sound designer for Warcraft III and Warcraft III expansion, as well as being a voice actor.
The only WoW character that he voiced was the murloc.
As of mid-2007, he is Audio Director at NCSOFT.