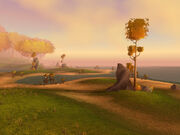 Tranquil Shore is a beach found across a mountain ridge, west of the West Sanctum.[27, 62]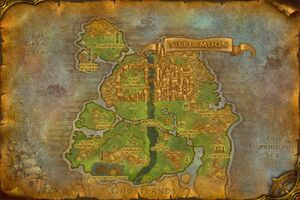 It is currently inhabited by Grimscale murlocs.
On the hill to the east, Hathvelion Sungaze has set up a camp. He is determined to cleanse the beaches of Eversong Woods from the "murloc blight".
NPCs
External links