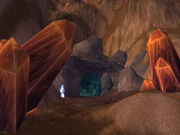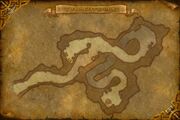 Twilight's Run[70.1, 16.2]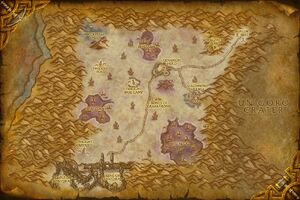 is a cave filled with members of the Twilight's Hammer Cult at the base of Staghelm Point in northern Silithus.
During the Call of the Scarab micro-holiday in late January, the Twilight creatures scale with player level and drop event-related items.
After Sargeras destroyed Silithus, the cave's entrance vanished. It was likely buried by an avalanche, as the mountains around the border of the zone shifted. The Alliance built a base not far from where the entrance once was.
Notable creatures
See also
External links