For the tribe, see Umbrafen tribe.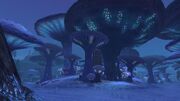 The Umbrafen [53, 20]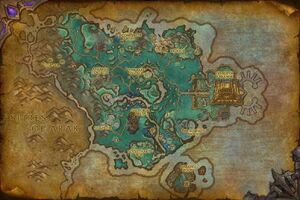 is a mushroom marsh in northeast Shadowmoon Valley, bordered and largely hemmed in to the southeast by Elodor.
There are ogre ruins buried here.[1]
A few quests take place here and there are a couple of vignettes present:
Trivia
In early alpha, the Iron Horde base known as Grommar was located here, with no trace of a marsh.
References