Welcome!
[Characters & Tags]
This user plays as a

Tank

.
This user has at least one character of each

class

.
[How to] quests & reputations
[How to] bosses
[How to] random achievements
[How to] instances & achievements
Glory of the Hero
Champion
Word has traveled to Wyrmrest Temple of the great heroic deeds you have accomplished since arriving in Northrend.
Your bravery should not go unrecognized. Please accept this gift on behalf of the Aspects. Together we shall rid Azeroth of evil, once and for eternity.
Alexstrasza the Life-Binder
[How to] public test realm

[Blizzcon 2009]

[Blizzcon 2010]

October 22-23
[Useful Links]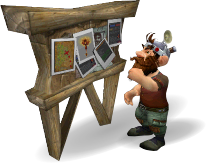 News and general sites

Item databases

Media sites

 Warcraft Movies - [7]

Addon sites
[Wowwiki Editing Help]
[Editing Projects]
Empty!
[TV Shows in 10 minutes]