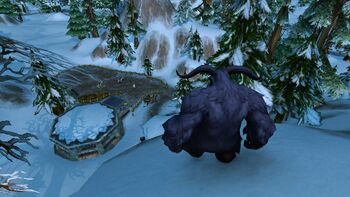 Vagash is a wendigo mob found on the overlook just west of Amberstill Ranch in Dun Morogh. He terrorizes the local farms and ram herds.
Rudra Amberstill wants you to slay the beast and bring her one of his fangs as proof.
Abilities
  Glacial Roar — Inflicts Frost damage to nearby enemies, stunning them for 3 sec. 
Objective of

The subject of this section was removed from World of Warcraft in patch 4.0.3a but is present in Classic.
Patch changes
External links