Valley of the Watchers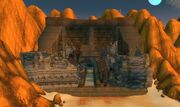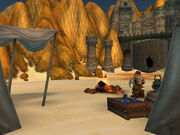 The Valley of the Watchers is an area in southern Tanaris that once held an impenetrable gate into Uldum. However, the Shattering sundered the gates, and in the process woke up several titan creations that now guard the area.
Sandstone Golems can be found rampaging about where the elite Dune Smasher mountain giants used to be.
External links