Voidbinder Sturzah
Voidbinder Sturzah

Title
<Item Upgrade>
<Benthic Upgrades>
Gender
Male
Race
Ethereal (Humanoid)
Reaction

Alliance

Horde

Location
Various
Status
Alive
Voidbinder Sturzah is an ethereal item upgrader located in the canal area of Stormwind City.[50.6, 60.8]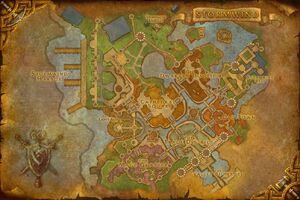 He can be found in the shop where he works, The Three Winds, alongside fellow ethereal Warpweaver Hashom, Vaultkeeper Razhid, and Thaumaturge Rafir. Sturzah offers the service of item upgrading to those who wish to make their weapons or armor more powerful for a price.
During the Nazjatar Campaign, Sturzah traveled to Mezzamere in Nazjatar,[40, 53]

this time offering benthic upgrades to members of the Alliance in the area in exchange for Prismatic Manapearls.
Locations
Patch changes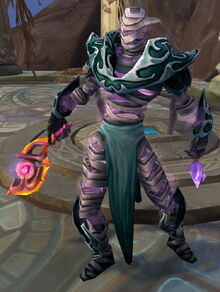 See also
External links