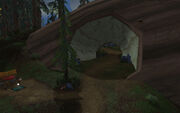 Vordrassil Pass[43, 43.5]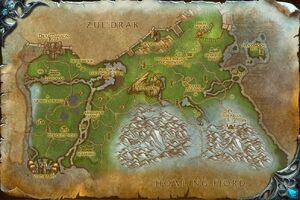 is a passage through a major portion of the trunk of the fallen World Tree Vordrassil, directly adjacent to the city of Grizzlemaw that grew within its stump. The path through the pass goes north then shifts northeast to the Westfall Brigade Encampment and Ursoc's Den.
Ruuna's Camp is located directly next to Vordrassil Pass.
External links