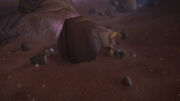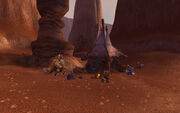 Whitereach Post was a small Horde camp along the road near Camp E'thok in Thousand Needles. [21, 32]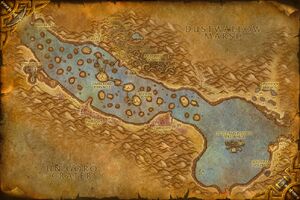 It was destroyed during the Cataclysm and flood soon to follow. Its possible survivors made their way to Westreach Summit, though it's unknown since only Kanati Greycloud has been seen since.
NPCs

The subject of this section was removed from World of Warcraft in patch 4.0.3a but is present in Classic.
External links