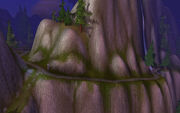 Wolf's Run[35, 25]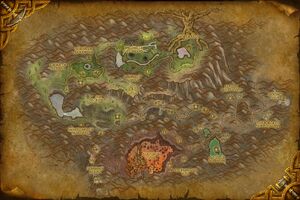 is a path that leads from the Verdant Thicket to the Shrine of Goldrinn and Shrine of Aviana in Mount Hyjal. The path after the Shrine of Aviana has been consumed and altered by the Twilight's Hammer and is known as the Lightning Ledge.
The Twilight's Hammer is using ogres, to protect and prevent Twilight Slaves from running, to transport supplies to the Twilight Command Post.
Oomla Whitehorn and Jadi Falaryn are quest givers found at the beginning of the path near the Verdant Thicket.
Patch changes
External links