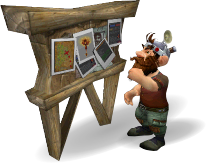 The Royal Photographic Society of Azeroth has been receiving photos from all over Azeroth with no descriptions! Can you help them out? Every so often an image will be posted that lacked a description and it will be up to you to make one that works.
How it works
A new image will occasionally be posted every month to allow for fan made captions.
Create a fun or amusing caption under the image below. (keep it safe for the kiddies please)
Make as many entries are you like, just give other users a chance to make one as well.
All entries are automatically signed in the header, please leave it like that.
There are no winners or losers, remember, this is just for fun!
Rules
Besides trying to keep the vulgar obscenities out of your captions, there are no rules.
What you can win!
Nothing currently, it's just for fun!
Got questions?
Previous caption images
For images used in the past please visit the archives.
May 2011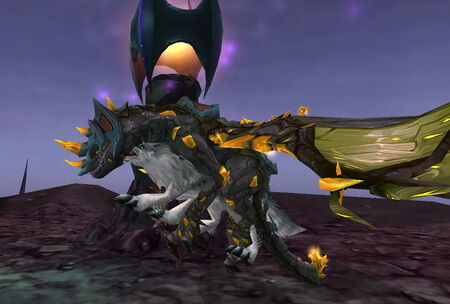 Coobra (talk · contr) 20:55, 10 May 2011 (UTC)
GO FOR THE THROAT!
Sairez (

talk

) 21:09, 10 May 2011 (UTC)
Their gonna have one ugly baby.
A wolf in dragon's clothing.
Do I see a new Blizzard store pet on the horizon?