Fandom wiki representative
Wowpedia administrators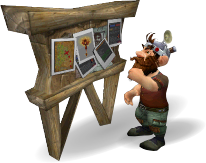 Welcome to the Wowpedia community portal!
The community portal is where the Wowpedia community comes together to organize and discuss projects for the wiki.
You can find out more general information about the wiki on the About the wiki page.
Need help, want something changed or want to debate about something? In the community portal you will find exactly what you need!
Add this page
to your
watchlist
and stay on top of things!
Discussion on Wowpedia
Latest forum threads

Search the forums

Got something to say? Here's what to do!

If it's something not related to the content of a specific article, please visit our forums.

If it's specific to an article, please visit the talk page of that article.

These are normally in the form [[Talk:ARTICLE]]

If you want to send a message to an individual user, please use their talk page.

These are in the form [[User talk:USERNAME]]

When discussing stuff please remember the following
Things to do
If you are looking for a way to help the wiki, one good way is to contribute your time to the projects being worked on by users of Wowpedia.

Wowpedia projects are a place for like minded people to work on areas of the wiki!
Find out more on Wowpedia:Projects!

Some individual projects

Mini projects

Got a project of your own? [Add it here!]

Vote!

Expand!

Edit and fix!

Or browse the entire Things to do category!
Wowpedia guidelines and policies
General wiki help
General info

Questions and answers

Site administration

General info

Common procedures

Wowpedia account maintenance