Wowpedia:Spring 2011 contest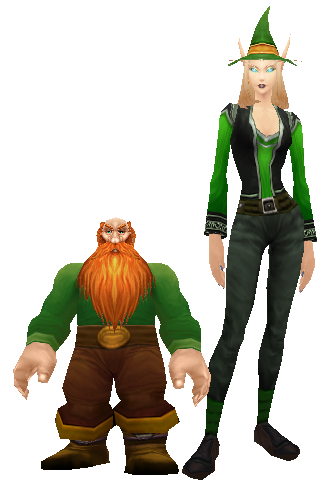 Spring's almost here (in the Northern Hemisphere), and it's time for another contest on Wowpedia. This time, you have a chance to win one of:
Entry
To enter, all you have to do is send your Wowpedia account name, your Curse account name, a valid mailing address, and an original, in-game screenshot of your World of Warcraft character wearing green to contest@wowpedia.org before 11:59 PM EDT on 17 March 2011. The winner will be chosen from eligible entries, and will soon after be notified by e-mail. Please only enter once. Note that evidence of sockpuppetry may cause your Wowpedia account to be blocked.
Eligibility
Addresses outside the United States are not eligible for the keyboards. You don't have to submit your mailing address if you only want a Curse subscription.
Use of entries
Exceptional screenshots may be posted on Wowpedia for everyone to enjoy. The screenshot creator retains all attribution for the screenshot, and of course Blizzard Entertainment retains the copyright on the content.
Winners
Congratulations to the winners! Thanks to everyone for entering and helping make Wowpedia great!
Razer keyboards