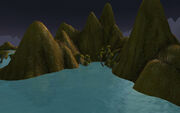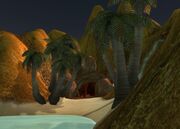 Zalashji's Den was the home of Zalashji the naga, located in eastern Tanaris,[67, 32]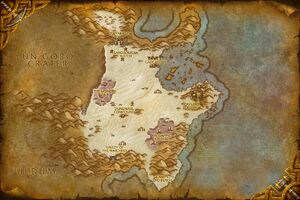 until the cataclysm flooded the area and collapsed the small cave. It's unknown if Zalashji survived.
Notes
Other than being a requirement of the
 [Explore Tanaris] achievement, it currently serves no purpose to the game itself, beside being home to the mentioned Zalashji.
External links