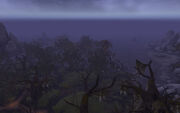 Zeb'tula [32, 31]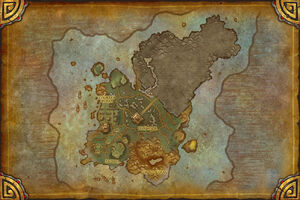 is a small Zandalari town on a small island off to the northwest of the Isle of Thunder. The island is bordered by the Bay of Echoes and the Wildvine Marsh.
After the Horde claims Zeb'tula for the Sunreaver Onslaught, the Dawnseeker Promontory phases in and replaces the area. Teleports from the Shado-Pan Garrison will go to the Dawnseeker Promontory instead of the Horde ship.
Inhabitants
Named
Other
Notes
The Alliance equivalent is Shaol'mara, off the southeastern coast of the island.
No quests take place in this location until stage 2 begins when the Horde claims the island.
Patch changes
External links