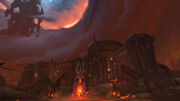 Zovaal's Cauldron [36, 41]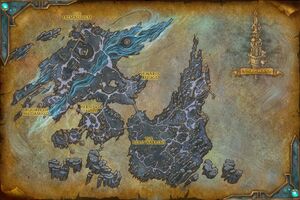 is a lava and forge-filled place, where The Jailer turns souls into armaments for his army. The cauldron is bordered clockwise from the west and north by Gorgoa: River of Souls, Cocyrus (Ve'nari's Refuge) to the east and south, and Detrithos to the southwest.
A Chaotic Riftstone to Calcis is available once players unlock it with the

 [Encased Riftwalker Essence].
Notable inhabitants
Patch changes